This award is named in honor of the late Dorothy Jane Turner, born August 16, 1925 in Cincinnati, Ohio.
Dorothy's four children—Kenneth H. Brooks, Founding Director of SAF, Inc, and sisters Cherra, Jerri and Kelli—
and their families were pleased to present this $500 scholarship.
2016 Recipient
Nia Williams is the second recipient of the Dorothy Jane Scholarship. Nia is a 2016 graduate of Tates Creek High School. She attends Morehead University to complete her art studies.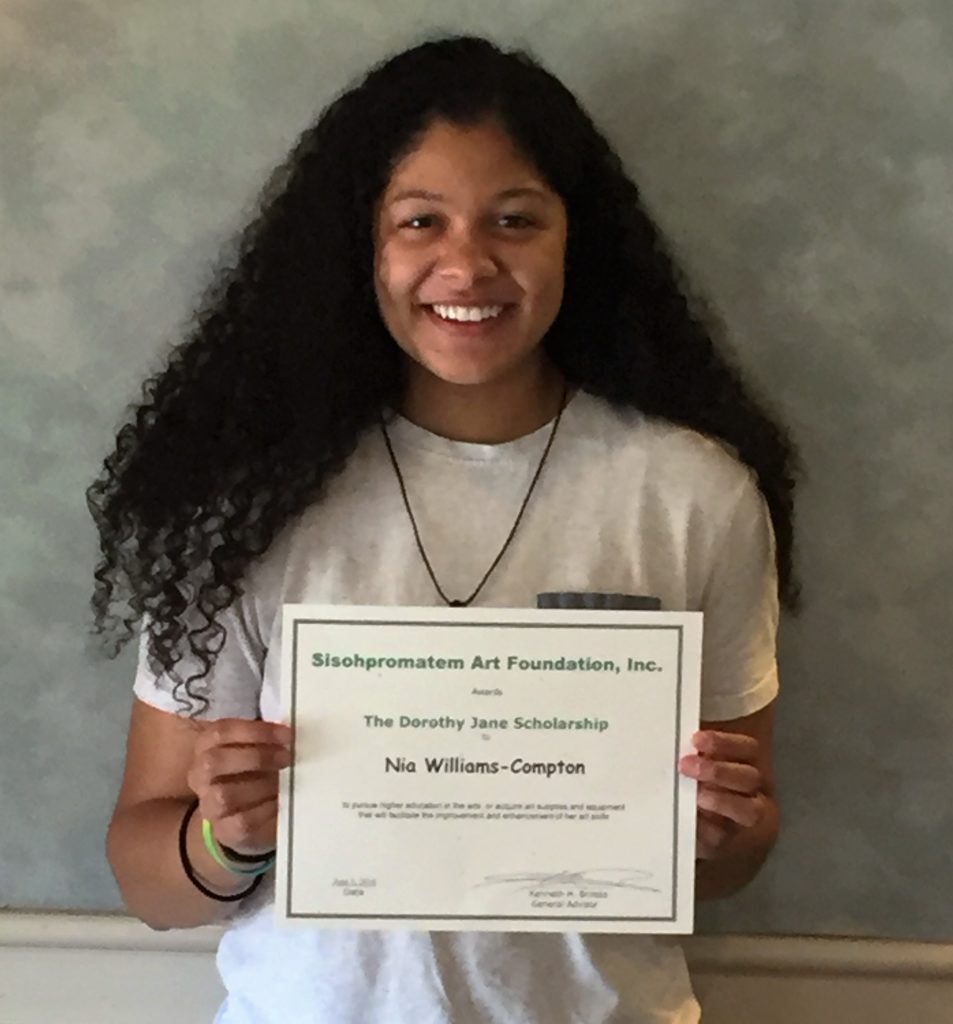 2015 Recipient
Hilda Rivera is the first recipient of the Dorothy Jane Scholarship, presented by Sisohpromatem Art Foundation, Inc.
on August 16, 2015. Hilda is an architecture student at Bluegrass Community and Technical College.